Commercial Projects in Florida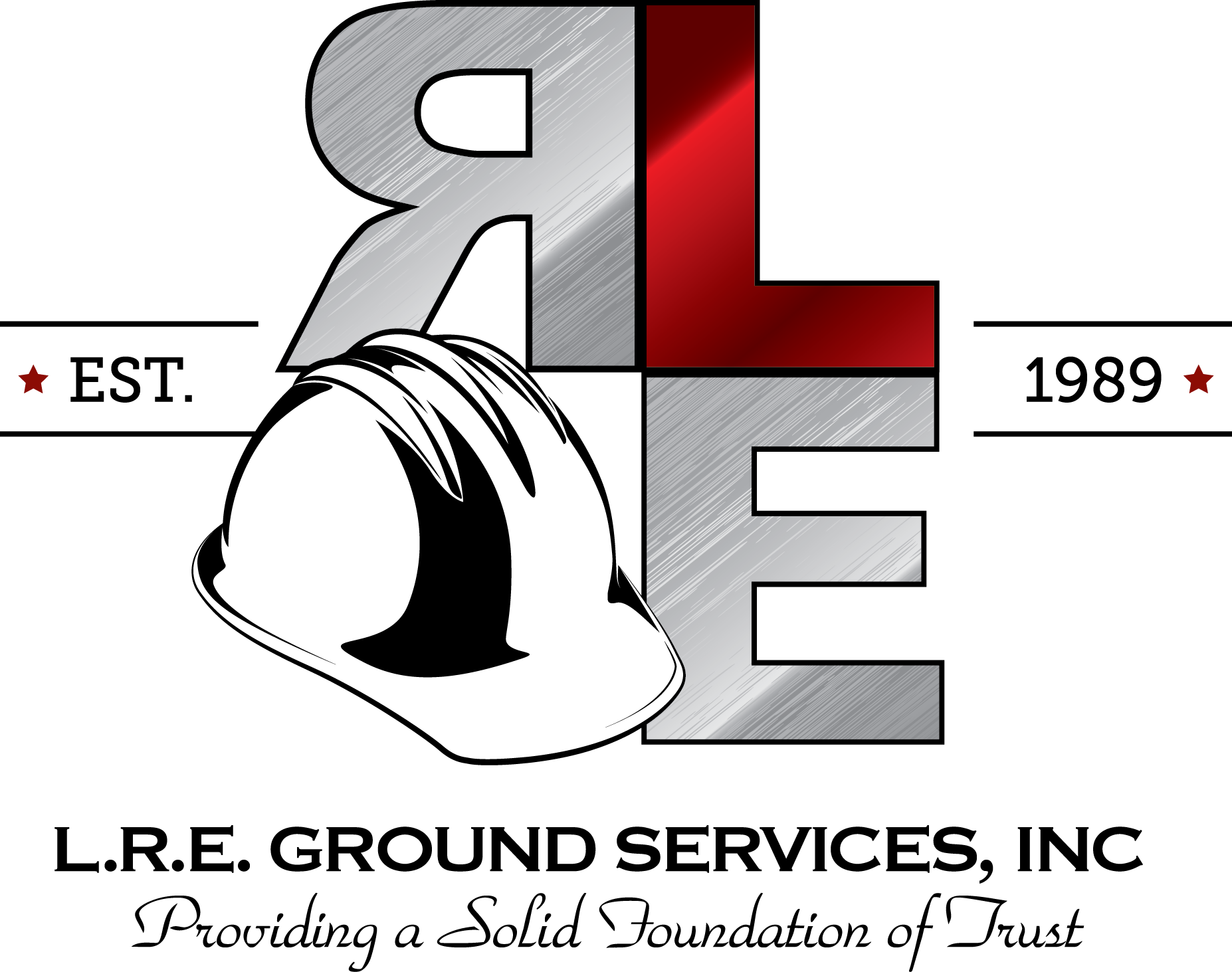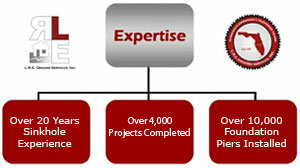 L.R.E.'s Commitment to You
L.R.E. treats your commercial property as if it were ours.
L.R.E. leaves a clean worksite
L.R.E. practices the highest ethical standards to earn and maintain trust.
L.R.E. answers your questions.
L.R.E. is committed to properly stabilizing your residential or commercial foundation in an efficient manner.
Florida is a hot spot for sinkhole activity, and this particular part of Mother Nature doesn't discriminate. That means residential homes aren't the only structures impacted by sinkholes. Commercial properties are also affected.
Although the majority of our completed projects since 1989 have involved residential homes, L.R.E. Ground Services, Inc. also specializes in commercial sinkhole and foundation repair.
Whether it's new construction or existing structures, L.R.E. Ground Services, Inc. is qualified and utilizes resources such as Helical Piers and Compaction Grouting to perform sinkhole repair work on commercial properties like business centers, restaurants, schools, churches and more.
To request a bid or more information on L.R.E. Ground Services, Inc.'s commercial work, contact Dan Stanley in our Commercial Division at [email protected] or 1-844-206-2190.
No sinkhole is too deep and no structure is too big for L.R.E. Ground Services, Inc. to handle. We are Florida's largest sinkhole repair and foundation stabilization company.
In addition to having over 20 crews that are made up of experienced and competent field workers, L.R.E. Ground Services, Inc. also utilizes state of the art equipment. We utilize a variety of drill rigs in the foundation repair process to work in tight areas and minimize and prevent damage during commercial remediation.
Locally Owned & Operated
L.R.E. is a Brooksville-based, family owned and operated and state certified building contractor, registered with various municipalities throughout Florida.
Our company is fully insured with coverages including general liability insurance, automobile and property damage insurances and workers compensation.
L.R.E. Ground Services, Inc.'s License Numbers: CBC1256398
Let the experts at L.R.E. Ground Services, Inc. prepare or fix your commercial property right. L.R.E. is the largest foundation repair company in Florida. We have earned an A+ grade with the Better Business Bureau and encourage you to utilize this resource by visiting BBB.org.
In addition, L.R.E. is one of the founding members of FAS3, which is an organization that sets standards for the sinkhole repair industry and requires certain criteria from contractors and engineers that wish to qualify for a membership. Visit FAS3.org for more information.

L.R.E.'s Completed Commercial Projects Include:
City of Brooksville Utilities Sinkhole Repairs
Alachua County
Busch Gardens
Citrus County
Cilchrist County
Collier County
Dairy Queen – Spring Hill
Hernando County
Hillsborough County
Lake County
Leon County
MacDill Air Force Base
McDonalds - New Port Richey
Pasco County
Pinellas County
Polk County
Orange County
Orchid Springs Condominiums
UCH Medical Office Center
Spring Hill Fire Administration Building
Lone Oak Baptist Church
Shady Hills Power Plant
Ridgewood High School
Shepherd of the Hills Church
Seminole County
Sumter County
Suwannee County
St. George Greek Orthodox Church
Taylor County
Texaco-Spring Hill
Volusia County
Zephyrhills Correctional Institute
Gulfview Motors Service Facility-Hillsborough County
Anclote Manor Addition
Patrician Oaks Condominium-Dunedin
Forest Lake Condominium-Port Richey
Mariner Blvd Project-Spring Hill
Sammonds Road Project-Plant City
Green Dolphin Condominiums-Tarpon Springs
Willow Brooke Apartments-Lakeland
Laguna Palms-Inverness
Oviedo Maintenance Building
Tampa General Hospital
Bank of America – Belleview
Florida Fire College
KMART Distribution Center
University of South Florida
Looking for a price? Get a no cost, no obligation free estimate.