Hardscaping Services in Tampa & Nearby
Creating retaining walls, walkways, and much more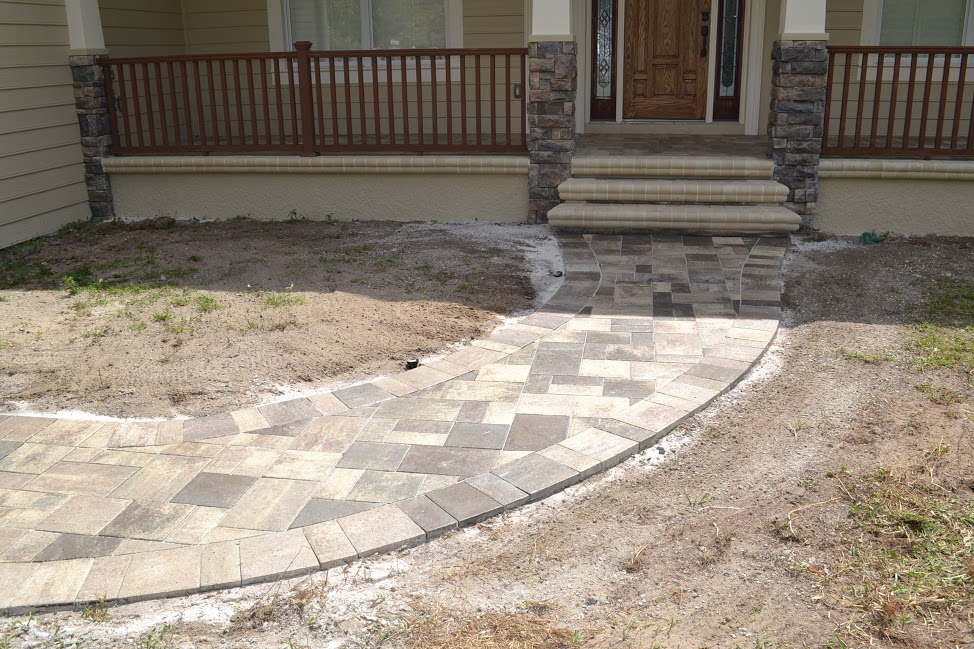 Our quality concrete pavers can be used for walkways and many other types of hardscaping, all designed and installed to withstand Central Florida weather.
Hardscaping features, such as a beautiful stone wall, dining area or fire pit, can transform your backyard into the outdoor living space you've always dreamed of. The options are endless, but the experts at L.R.E. Ground Services, Inc. can provide design ideas, as well as build the hardscaping features you need using concrete pavers.
No matter how complex your hardscaping project is, our experts will listen to your ideas and ensure that all elements look natural and blend seamlessly with your landscaping and any existing structures in your backyard.
If you're interested in giving your backyard a makeover with our concrete paver hardscaping services, contact us today! To request your free design consultation and estimate in Tampa, Saint Petersburg, Clearwater or nearby, give us a call or click below.
Garden & retaining walls
Retaining walls are an attractive and functional addition to any outdoor living space. If you have a sloped property, a retaining wall can be used to reshape your yard's natural contour to create flat areas for patios and lawns. A wall can also accent your garden, patio, outdoor kitchen or other landscaping features. We can design and build a custom garden wall or retaining wall that fits your yard and other hardscaping features.
Walkways, edging, and stairs
We can design and install a wide range of outdoor walkway styles, including the accompanying edging and stairways, as well as restore a damaged walkway. Available in a multitude of colors, shapes and sizes, we can use pavers to blend or distinguish landscaping elements. Whether you want a short pathway or a massive one, we can help you create an outdoor living space that you'll never want to leave.
Outdoor fireplaces & fire pits
A custom fire pit or fireplace creates a beautiful focal point for a patio or outdoor living area. Adding a fire feature also allows you to enjoy your outdoor space for more months of the year so you can get the most out of your backyard. We can build a fire pit or outdoor fireplace that will perfectly complement your landscaping.
Contact us today to discuss your hardscape ideas
Our professionals have experience designing and installing all types of hardscape features. As a full-service concrete contractor, L.R.E. Ground Services, Inc. is available to help with all of your concrete paver needs. Contact us today to request a free estimate for your walkway, outdoor kitchen or other hardscape project.
Looking for a price? Get a no cost, no obligation free estimate.