Reliable Patio Pavers in Central Florida
Create a beautiful backdoor entertaining space with concrete brick pavers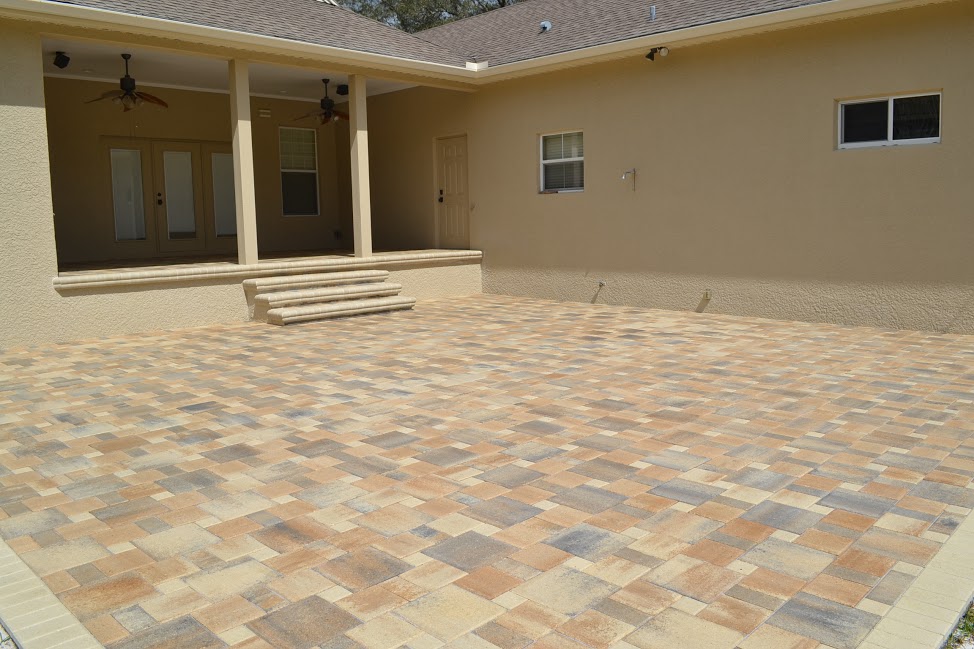 An attractive, lasting paver patio can make all the difference on your property.
Sometimes a big backyard feels like it's missing an essential element to comfortably entertain guests - a patio. Patio pavers are an excellent option for homeowners searching for the look of natural stone without the cost. These patios are also extremely long-lasting when installed by a concrete expert.
L.R.E. Ground Services, Inc.'s experienced specialists can help you create the perfect patio for your property. Using high-quality concrete brick and our design expertise, we will help your dream patio come to life, adding value and aesthetic appeal to your home.
Want to start talking about your ideal patio? Schedule a free estimate in Saint Petersburg, Tampa, and Clearwater today!
Benefits of paver patios
If you're looking to create a patio or deck to spend time outside with your family and friends, you have several different options for materials at your disposal. Patio pavers offer unique advantages for a variety of reasons:
Resilient. Concrete pavers are better equipped to combat all that Mother Nature brings than many other materials - especially wood decks. A paver patio won't succumb to moisture or insects, and it can't experience issues like wood rot or splintering. While the initial cost to install a paver patio may be higher, you'll experience savings many times over because of its durability.
Customizable. Paver patios imitate the look of natural stone patios, and because the blocks are available in all kinds of colors, you'll have full reign over its design and final aesthetic. Pavers also come in different sizes and styles, making it even easier to fill the space desired.
Low maintenance. As long as the patio was properly installed by a professional, paver patios require very little maintenance compared to other materials which need to be sanded or re-stained. You may have to add sand to the joints every 2 or 3 years, but other than that, only occasional sweeping or washing is required to keep your patio looking great!
Easy to fix. If a paver breaks or a small area experiences settlement, it can easily be replaced without affecting the rest of the patio. Convenience is the primary reason homeowners choose patio pavers time and time again.
A professional installation ensures a high-quality finish
There are many important factors to keep in mind when installing a paver patio, which is why it's best left to a pro. L.R.E. Ground Services, Inc. has the tools and knowledge to ensure that your patio is level and installed on a solid base. We will properly perform all necessary measurements to ensure your patio is the size and style you desire - you won't experience any nasty surprises at the end of the project!
Trust us for all of your concrete needs
L.R.E. Ground Services, Inc. is a local concrete contractor with the skills and equipment needed for success. We have countless happy customers throughout Central Florida, and we know that we can handle all of your needs with excellent customer service and craftsmanship. If you're interested in putting in a patio paver in Tampa, Saint Petersburg, Clearwater, Largo, or nearby, schedule a free estimate today!
Looking for a price? Get a no cost, no obligation free estimate.