Pre-Construction Helical Pier Installation in Orlando and the Surrounding Florida Area
Our pre-construction piers can protect your home from sinkholes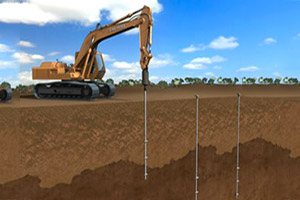 Helical piers can be used to protect a building from settling – or worse, sinkholes – where soil conditions are suspect.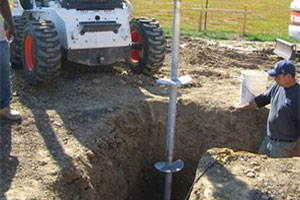 Pier plates cap off piers. Along with rebar, they are embedded in poured concrete footings and slabs.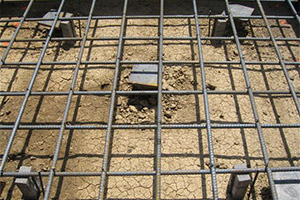 Pier plates cap off piers. Along with rebar, they are embedded in poured concrete footings and slabs.
While sinkholes are unpredictable and difficult to anticipate, the use of L.R.E. Ground Services, Inc.'s helical piers can keep your home's foundation stable should a sinkhole appear.
Whether you are a new home builder or a homeowner about to build your dream home, allow us to help you be proactive about sinkholes.
Contact us when planning new construction to learn more about the peace of mind that helical piers offer. Our structural repair services are available throughout All of Florida, which includes Orlando, Tampa, Saint Petersburg and nearby. Contact us today for an estimate!
---
Pre-Construction
Foundation Pier Systems| Helical Piers |...
Building a home in Florida has its risks. Still, a home is most likely your biggest investment. How do you... Watch Video »
---
How pre-construction piers work
Pre-construction helical piers are installed prior to pouring footings as specified by the engineer's installation design. (These are the same piers that have long been used to stabilize and often lift the foundations of existing homes that have settled.)
Rugged steel tube sections are hydraulically driven until they reach the depths of competent load-bearing soil strata or bedrock. The top of the pier is then cut to the footing elevation, and a footing bracket or plate cap is welded to it. Rebar is added, and the footing is poured, making the pier and bracket assembly integral to the foundation.
Your foundation rests upon these piers, not potentially unstable soils closer to the surface. This precaution ensures that your new home will not settle due to weak soil conditions or sinkhole activity.
Advantages of our pre-construction helical piers
Can be installed year-round
Round shaft has a high resistance to bending
Galvanized steel resists corrosion for long life
Cannot be seen after installation
Can be installed in tight spaces
Lifetime, transferable warranty
Contact L.R.E. Ground Services, Inc. for a Free Estimate to install pre-construction helical piers. We service Tampa, Orlando, Saint Petersburg, as well as Sarasota, Spring Hill, Hudson, New Port Richey, Daytona Beach and the surrounding area.
Looking for a price? Get a no cost, no obligation free estimate.